Saint Maurus Abbey
Hanga, Tanzania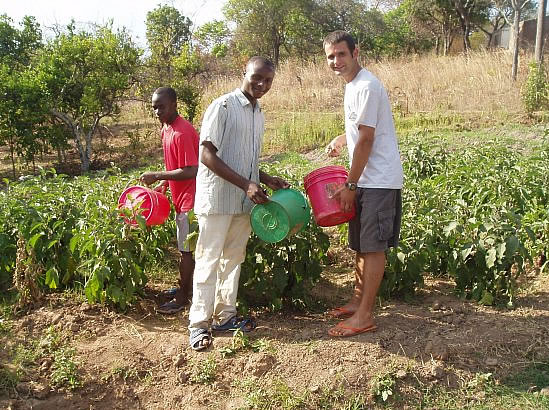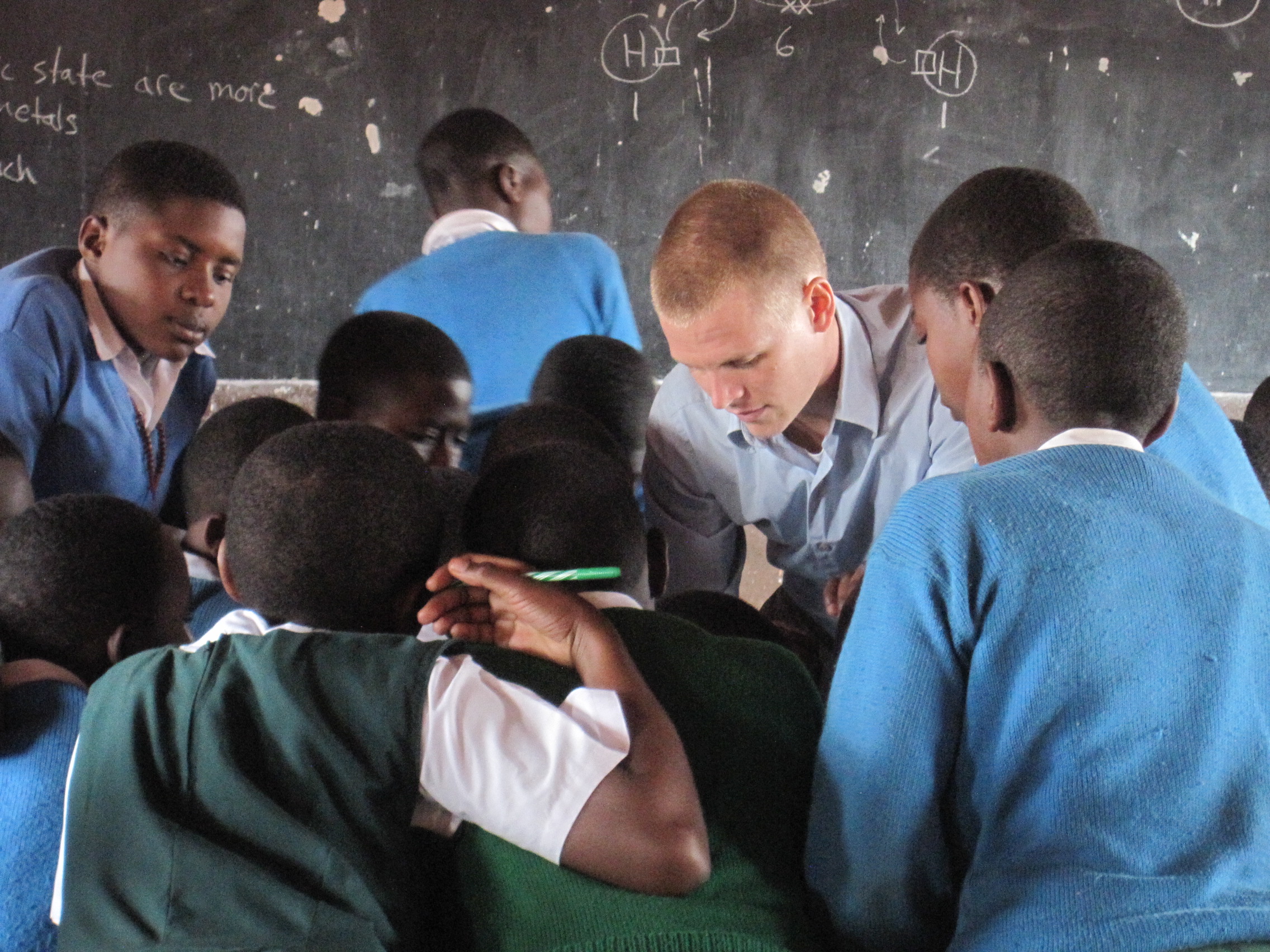 Hanga Abbey was founded as a Monastery on January 15, 1957 as the first "all native" monastery in Africa. Hanga Abbey belongs to the Saint Ottilien Congregation based in Germany. Hanga Monastery was elevated to the status of Abbey on December 13, 1993. There are currently 144 professed members in the community.
Hanga Abbey provides many services to the surrounding village including medical treatment through the monastery dispensary, daily transportation to the regional capital of Songea through the monastery's bus company-Amani Express, a clean water project pumping water to the village from twelve kilometers away, and education through the two secondary schools, one primary school, and one trade school that the monastery operates.
WORK OF THE SJBVC
SJBVC volunteers live in the guest hostel maintained by the monastery. Meals are provided by the monastery and eaten in a separate guest dining room. The common cuisine includes rice, beans, ugali, greens, and some type of meat.
The daily work of volunteers is wide ranged. Past volunteers have spent most of their time working in the schools both teaching and working on other projects. These projects have included organizing and cataloguing donated books to build a library, setting up and training students how to use computers, and starting a website for the Abbey. Since the Abbey is always involved in many different projects, it is easy for volunteers to find work that is meaningful to them.
THOSE WHO HAVE SERVED
2005-2006: Paul Conro and Andrew Krueger
2006-2007: Paul Conroy, Nick Kleespie OSB, and Tim Serie
2007-2008: Paul Conroy, Lew Grobe OSB, and Derek Johnson
2008-2009: Ben DeMarais and Charlie McCarron
2009-2010: Andrew Braith and Anthony Jastrzembski
2010-2011: Alec Torigian and Michael Jaeger
2011-2012: Tyler Etheridge and Paul Rolfes
2012-2013: Joe Gair and Kyle Auringer
2013-2014: Addison Tackmann and Ethan Evenson
2014-2015: Mark Steingraber and Jake Helmer
2015-2016: Zachary Minea and Joseph Kerber
2016-2017: Frantz Soiro and Patrick Martin
2017-2018: Dylan Lehrer and Thomas Niles-Melchert
2019-2020: Sam Gerdts and Joshua Olson